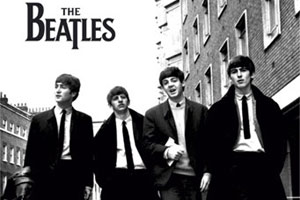 London - Vatikan akhirnya memaafkan The Beatles, puluhan tahun setelah John Lennon mengklaim The Beatles sebagai band yang lebih besar dari Yesus.
Sebuah artikel dalam surat kabar Vatikan L'Osservatore Romano yang memuji The Beatles mengatakan, lagu-lagu mereka yang indah mengomentari Yesus "tak berarti".
"Memang benar, mereka memakai obat-obatan terlarang, terbuai oleh keberhasilan mereka, mereka menjalani hidup tak terbatas," tulis artikel itu.
"Mereka bahkan mengatakan, mereka lebih terkenal dari pada Yesus. Tetapi setelah mendengarkan lagu-lagu mereka, semua ini tampaknya menjadi tak berarti."
Artikel itu pun menambahkan, melodi indah mereka, yang mengubah perjalanan musik pop selamanya dan masih memberikan kita emosi, hidup layaknya permata yang berharga.
The Beatles digambarkan sebagai suatu hal yang fenomenal, hal yang paling lama terjadi dan berlangsung konsisten dalam mewakili sejarah musik pop.
"Kekristenan akan berakhir, hilang, dan menyusut. Aku tak perlu berdebat soal itu. Aku benar dan akan terbukti bahwa aku benar. Sekarang kami lebih populer daripada Yesus. Aku tak tahu siapa yang akan pergi duluan, rock and roll atau kekristenan," ujar John Lennon ketika itu.
Pernyataan mengenai Yesus yang melukai perasaan umat Kristen itu diucapkan John Lenon pada 1966, saat The Beatles berada di puncak popularitasnya.

---
Permissions in this forum:
You
cannot
reply to topics in this forum